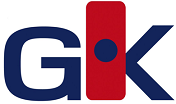 Initiativkolleg "Gender, Violence and Agency in the Era of Globalization"
Gender perspectives on violence and agency in a globalizing world constitute the area of research and study of this inter- and transdisciplinary Doctorate Program (Initiativkolleg, IK). Violence and agency in globalization processes include economic, political, social, legal, epistemological and cultural dimensions and call for historical as well as for normative perspectives. One of the major aspects is studying the intersection of multiple differences and the structure of inequality, e. g. gender, class, ethnicity and sexuality. This focus of the IK reflects the main areas in gender studies at the University of Vienna and will help to generate further synergies in research and teaching.

more
Dys/Utopische Räume: Transmigrieren, Durchqueeren
Internationale Tagung (D/EN)

Der Begriff des Que[e]rens beinhaltet das Überschreiten kategorialer Grenzen, ohne dabei aber den Blick auf intersektionelle und heteronormative Machtverhältnisse zu verlieren, die soziale Räume real strukturieren. Transmigrieren bezeichnet Praktiken, die sich einerseits auf unterschiedliche Mobilitäts- und Kommunikationserfahrungen und andererseits auf die Pluralität von Subjektpositionen beziehen, die sich in Auseinandersetzung mit pluralen Lebenswelten in Bewegung befinden. Unterschiedliche Praktiken des Überschreitens sollen auf ihr Potential hin befragt werden, verschiedene Räume (subversive, marginale, heterotope, anti/gegen/hegemoniale, utopische oder dystopische) zu produzieren, sie zu durchque[e]ren oder (kommunikative) Verbindungen zwischen ihnen herzustellen.
Verschiedene Praktiken in transnationalen Räumen sollen auf ihr Potential hin befragt werden, dys/utopische Räume zu produzieren. In der Tagung wird der Frage nachgegangen, wie ein Durchqueren subversiver, marginaler, heterotoper, gegen/hegemonialer, dys/utopischer Räume aussehen könnte. Selbstkritisch reflektieren wir, was die Rolle der Wissenschaft aus einer postkolonialen, feministisch-queeren Perspektive ist. Welchen Beitrag können wir leisten, welche Konzepte produktiv machen?
Programm (Flyer):
Fr 19/06/2015 19:00 Maria do Mar Castro Varela: Gescheiterte Utopien. Transmigration und die Unmöglichkeit von Hoffnung
Ort: C3, Centrum für Internationale Entwicklung, Sensengasse 3, Wien, Alois-Wagner-Saal
Moderation: Sara de Jong
Getränke & georgische Snacks (vegan + vegetarisch)
Sa 20/06/2015 10:00 – 16:00
Ort: Universität Wien, NIG, Universitätsstrasse 7, POWI 2. Stock, Se-Raum 1
Wir bitten um Anmeldung bis 11/06/15 (begrenzte Plätze). Die Workshoptexte werden den Teilnehmer*innen vorab zugeschickt.
10:00 Workshop (Trans)Migration und Utopie
Mit Maria do Mar Castro Varela, Alice Salomon Hochschule (Berlin), Katharina Maly & Nora Koller
12:00 Kaffeepause & Netzwerken
13:00 Workshop Theorie und Praxis: (scheinbare) Widersprüche produktiv machen?
Mit Gergana Mineva, Perspektiven einer Selbstorganisation von Migrant_innen (maiz, Linz), Aleksandra Vedernjak-Barsegiani & Viktorija Ratkovíc
15:00 Abschlussdiskussion
Wie und für wen schreiben wir? Austausch über Strategien in der Dissertationsphase
Die Organisatorinnen:
aleksandra.vedernjak@univie.ac.at
katharina.maly@univie.ac.at
Violence and Agency: Controversies and Confrontations | Gewalt und Handlungsmacht: Widerstände und Widersprüche
Call for Poster Presentations
The Initiativkolleg "Gender, Violence and Agency in the Era of Globalization" is an interdisciplinary doctoral program that includes Cultural and Social Anthropology, Law, Literary Theory, Media Studies, Philosophy, Political Science, and Sociology.

We invite graduate and postgraduate scholars from these and other fields of study to submit abstracts for POSTER PRESENTATIONS for our closing conference:

Violence and Agency: Controversies and Confrontations/
Gewalt und Handlungsmacht: Widerstände und Widersprüche

University of Vienna, Austria, 6-7 December 2012
Presentations will be held in German and English. Abstracts can be submitted in both languages.

Keynote speaker: Jasbir Puar (Rutgers University, New York), author of Terrorist Assemblages: Homonationalism in Queer Times (2007)


Context and Questions of the Conference

Critical engagements with neoliberalism necessitate a rethinking of the relationship between violence and agency. Violence and agency are not mutually exclusive opposites. Neither can they be seen as specific to singular discourses. Violence, for instance, does not only cause physical injuries; it does not inhere in discourses on armed conflicts. Especially in neoliberalism, violence is multifaceted, local, and embodied. This is apparent in the ongoing precarization of working relations, where flexibility has brought about increased uncertainty regarding job security and benefits, and the extension of poverty. The family and kinship relations are reconstructed as a sacred site seemingly deregulated by the state. However, this re-essentializing of the private sphere is the by-product of the privatization and individualization of care. With women remaining the chief caregivers within these settings, it becomes obvious that relations of violence are gendered (Sauer). But violence is also structural and institutionalized. The construction of national homosexuality, or the enfolding of white gayness as finally proper to the ongoing narrative of the nation, is defined in contradistinction to racialized others. Puar has called this the pinkwashing of national ideology.

In this conference, we are interested in the different entanglements of violence and agency. In what practices can they be observed, and how can we think and theorize their relationship in neoliberal times? Is agency always a product of, or a reaction to, violence? Or can agency be thought of as something other than violence's correlative? Under what conditions is agency seen as a natural attribute of the subject?

We are seeking submissions that thematize violence and agency in relation to one or more of the following topics:
bodies, technology and (reproductive) technology
gender in the military, armed forces, and resistance movements
gendered and sexualized border crossings (e.g. sex tourism, immigration)
transsexuality, representation, and self-affirmation
the normalization of sexualities in legal discourse
body, experience and identity (e.g. ageing, binge-drinking)

We especially encourage scholars with minoritarian interests to apply. The conference venue is accessible by wheelchair. If you have special needs, please contact us at the email address below.

Please send an abstract of max. 250 words to: violenceagency2012@univie.ac.at. The deadline for submission is July 31, 2012. Applicants will be notified by August 15, 2012.

Please note that this call is for POSTER presentations only. All costs arising from the manufacture of the poster will have to be borne by the presenter.


Univ. Prof. Dr. Birgit Sauer

Institut für Politikwissenschaft
Universitätsstr. 7
A-1010 Vienna